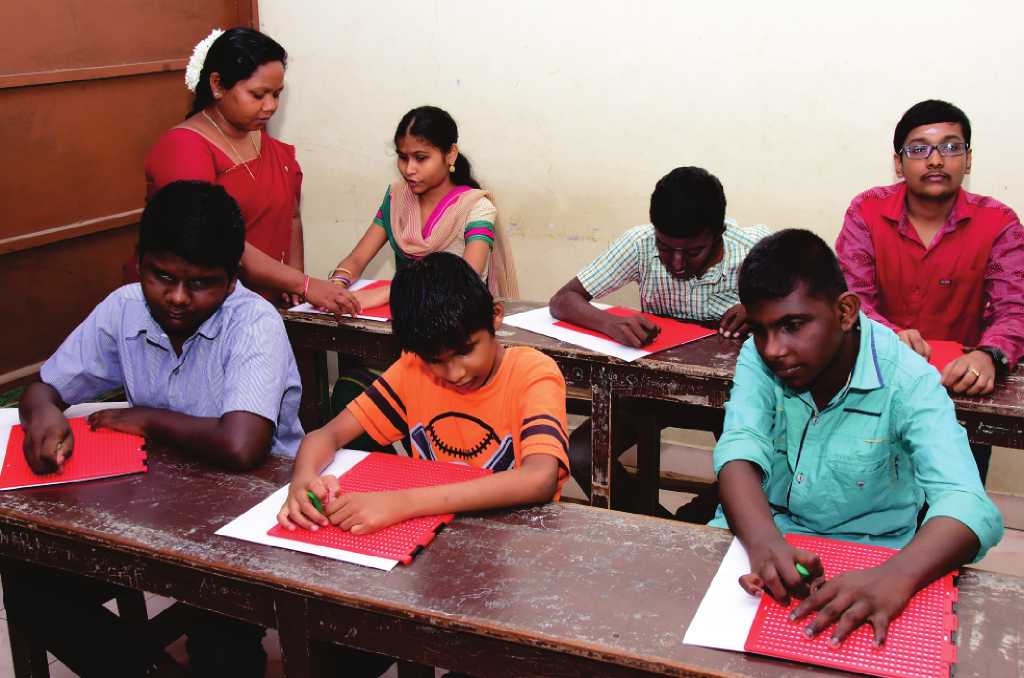 Partner: ​Nethrodaya
Location: ​Tamil Nadu
Amount of Donation: ​$25,000
Number of Children Served: 50
Nethrodaya founded in 2002, is a social service institution founded by a visually challenged person to serve the visually challenged and physically challenged community. Nethrodaya provides free higher secondary residential school and also runs free B.Ed College for the disabled.Nethrodaya is recognized by the Government of Tamil Nadu and approved by Government of India (RCI).
Nethrodaya strives to help the underprivileged Visually Challenged Students achieve Excellence so that they are able to sustain themselves and be a source of inspiration to the outside world.The visually impaired students of Nethrodaya are taught by Special Educators who understand the issues of the Disabled. They are given Free Boarding and Lodging facilities with a Nutritious Diet. Apart from studies they are trained in Computer Software to be abreast with the technology. They are provided with quality education to equip them with enough knowledge and skills that they need to become who they want to become.
Asha for Education has provided some funds that would go towards the cost of Feeding the students, salaries of teachers and staffs, Medical Expenses, Maintenance Cost of the Premises like Electricity, Water, building replair, etc. This project aims to help visually and physically challenged individuals realize their dreams.
Check current project status ​here​.