Newsletter – December 2018
---
Hello Asha Supporter!
Welcome to the new and updated Asha for Education Canada. We invite you to visit our new website and Facebook page. Over the past year, we have built a new team and some new exciting projects that we are excited to share with all our existing donors and supporters.
The new Asha team guiding our charity into the future includes:
Vijay Sappani who was one of the founders of Asha for Education Canada
Ganesh Ramani who will be leading the accounting and financial back end of the organization
Aninda Bhunia who will be leading the IT and technical team
Vishal Darji who will be leading the operations behind the team
We are in the process of building out our volunteer team. Volunteers are the heart of any organization, if you are interested in volunteering with Asha for Education Canada – please email us at canada@ashanet.org.
---
Nethrodaya – Providing Education to the Visually Impaired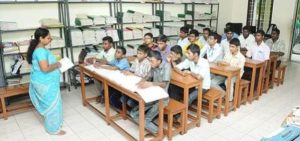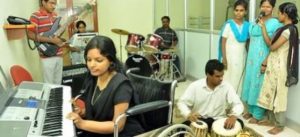 Just outside of Chennai, an award-winning non-profit, Nethrodaya, is providing education to visually impaired students coming from families who can not afford to pay for the education they need. Nethrodaya provides Special Educators who are trained to work with visually impaired students. They are also working toward expanding their offering to include a music program, as it has been shown that the visibly impaired have the capacity to connect intimately with music. The program would train students to learn music, and potentially perform to help them earn a living with music and the arts as they grow older.
---
Asha for Education Canada is looking to raise $50,000 for Nethrodaya – and we have already successfully raised $25,000.
Our contribution to Nethrodaya will help with the day-to-day operations of the organization as well as their music program expansion plan. Specifically, we are hoping to pay for 10 full time teacher salaries, tuition, and meals and boarding of 50 students for one school year. If you are interested in donating or volunteering for Nethrodaya or other causes like this, please contact us at canada@ashanet.org.
---
Thank You!
We would like to take this opportunity to thank you for your ongoing support and donations. Without you, none of these important projects would be possible, and we hope for your continued support. Please visit our website to learn more or donate to the important projects we support.
Regards,
Vijay Sappani – on behalf of your Asha Canada team
Asha for Education Canada is a registered Canadian Charity with the Canada Revenue Agency.
Charity number: 8609 16774 RR0001. All donations will receive a Charitable receipt which can be claimed on your Canadian Income Tax return.